FOR MORE INFORMATION REGARDING BOOK SIGNINGS or the LIVING HISTORY PROGRAM for schools, colleges, libraries, historical societies, civil war events, or your group, CONTACT:

Ernest B. Barker (860) 491-3514

13 Bartholomew Hill Rd.

Goshen, CT 06756

Living History Program  $50

BOOKS WILL BE AVAILABLE AT PRESENTATIONS: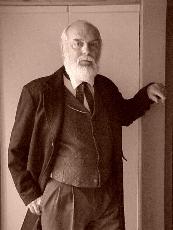 click photo for more inf.

Ernie Barker as Fred Lucas

The presentation will focus on

Frederick A. Lucas of Goshen, CT, who served with the Second CT Heavy Artillery from August 1862 through August of 1865.

Elected a Corporal, promoted to Sergeant, Sergeant-Major, and to Second Lieutenant; he was wounded twice, a serious leg wound at Cedar Creek and a minor one at Hatcher's Run.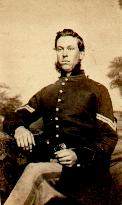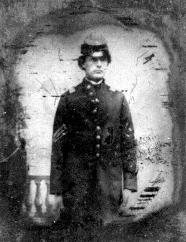 Fred Lucas is portrayed from the 1880's period, after serving in the state legislature looking back on the war with readings from Fred's Civil War letters home, to his lady friend and his mother.

FRED AND JENNIE;

A CIVIL WAR LOVE STORY-$14.95

DEAR MOTHER

FROM YOUR DUTIFUL SON- $15.95

(out of print temp.)

(CT sales tax where necessary)

Ernest Barker, a former schoolteacher of thirty years, lives in Goshen, CT, with his wife Lori, in the former home of Fred Lucas' late grandson. His retirement has been spent researching, and writing about Fred, the Civil War, and Fred's participation in that conflict.

Past Living History performances:

Goshen Historical Society,Goshen CT,

Morris Public Library,Morris, CT,

Milton Historical Soc., Milton, CT

Lectures:

Goshen, Elem. School, Goshen, CT,

The Gilbert School, Winsted, CT.,

Northwest Comm. College, Winsted, CT.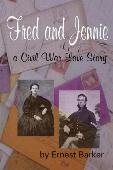 This page was last updated on: February 16, 2016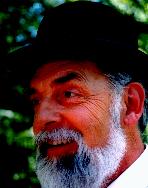 REVIEWED IN CONNECTICUT HISTORY by Christina Hanson, a Gettysburg College professor, 2004 Fall publication of The Association for the Study of Ct History


THE CIVIL WAR - AS SEEN BY FREDERICK A. LUCAS

A NEW LIVING HISTORY PRESENTATION

BY ERNEST B. BARKER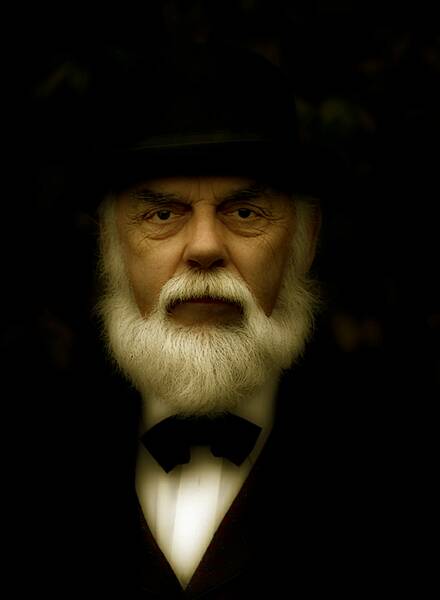 NEXT PRESENTATIONS

Goshen Historical society, summer of 2016